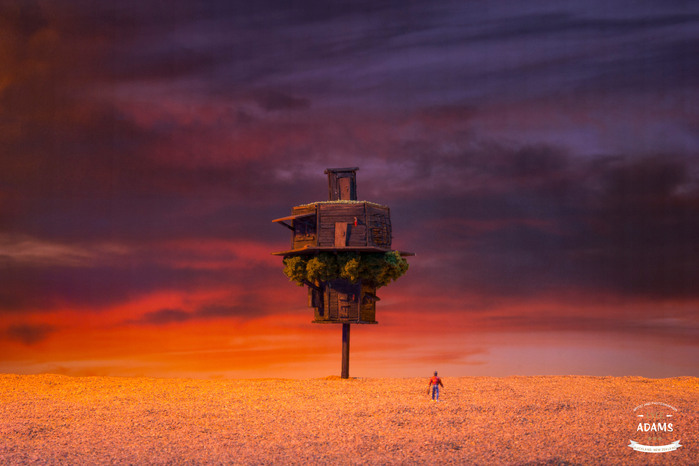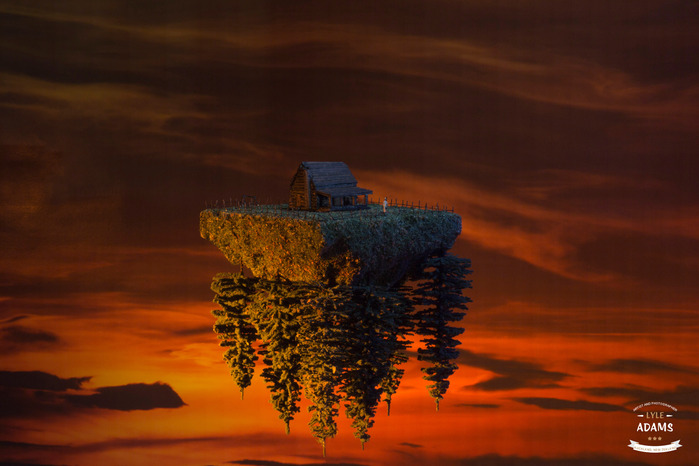 Real World
By Lyle Adams
For this project I intended to explore the limitations of myself as an artist.
I threw myself into the deep end with a risky project in the final year of my degree, I chose to do miniature photography, something I have never done before.
I chose to do this aspect of photography to have more influence on what's in the frame, using the "blank canvas" concept. Not using photoshop to create a composite image was my key criteria, I wanted to keep the final artwork as organic as possible. My aim was to create a timeless body of work that boasts originality. The inspiration for this work was harnessed from the processes of master painters from the surrealist art movement.
With that concept in mind I hand built everything from found materials, namely matchsticks, hard cover paper and model making paints, along with a list of unusual objects that were manipulated to create the desired effect. The objects were presented together in one scene then photographed in one shot.
"Real World" is a prequel to "Family Structure"