Design process
Starts with expectation from the client.
Your vision, how you want your tree to look, is it a memory of a real tree or a dream of a fantasy tree.
Tree Style
Realistic, Personal or Fantasy.
A realistic tree is a true representation of a tree from a forrest or photograph.
A personal tree is the idea that I can re create a tree that holds significant or sentimental value to you.
A fantasy tree is more of a playful creative tree, meant to create the look of "other" and "out of this world".


Common Requests
1. Fantasy tree with birth stone.
2. Realistic tree with personal object
3. Personal tree from a childhood memory
4. Fantasy tree with personal object
Still not sure what you want?
Build process
Once the information is acquired from the client I start with the tree shape and colour.
While the tree dries I build the rock face based on the shape and style of the tree.
After multiple layers of colour the two elements come together.
Build time: 5 to 6 days depending on the complexity of the request.
Tree height: 140mm to 170mm (14cm to 17cm)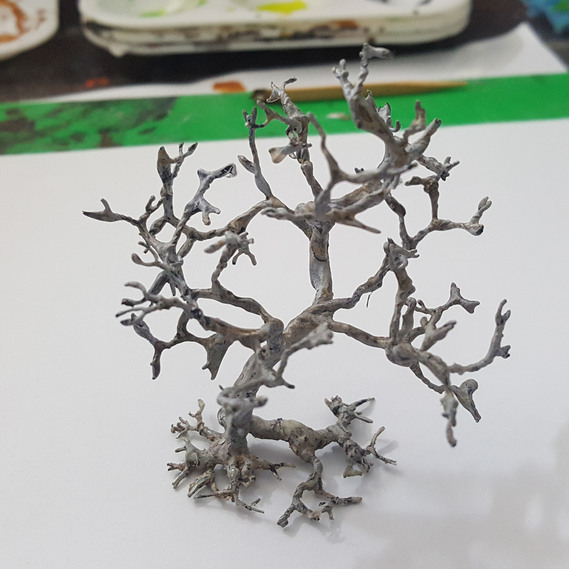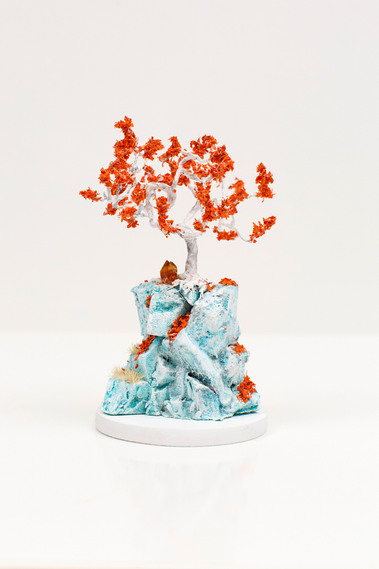 Tree Pricing
There are a few options for tree purchasing.
Buy now option for custom commission, each tree is between $120 NZD and $200 NZD depending on size and complexity of build.
Buy now option for trees from existing stock, will be on picture on website.
Payment plans are available on request.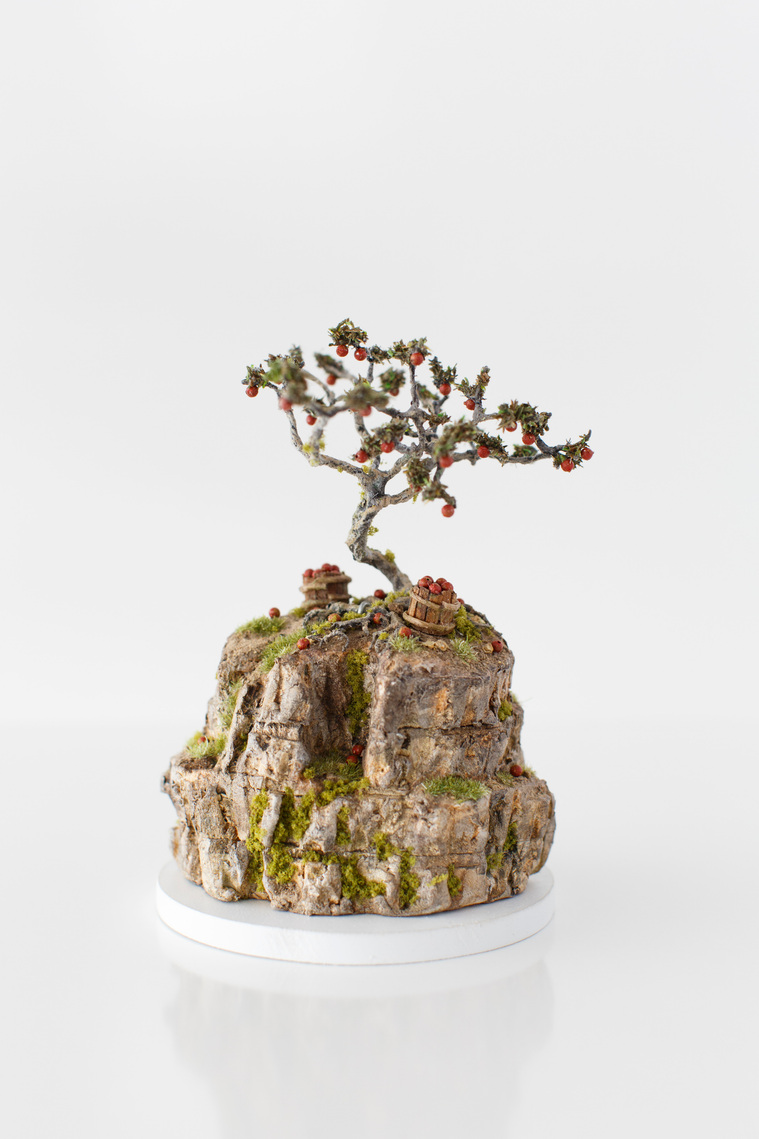 Sue (The
Apple Orchard
)
My childhood home in England backed onto an apple orchard. Some of the trees were old and gnarled with mossy branches and red apples. The ground beneath the trees was tufted grass and also mossy in places, with fallen apples surrounding the tree trunk. I thought it could include a bucket of apples next to the trunk - if that's not too much
Thank you Suzie